Renowned Speakers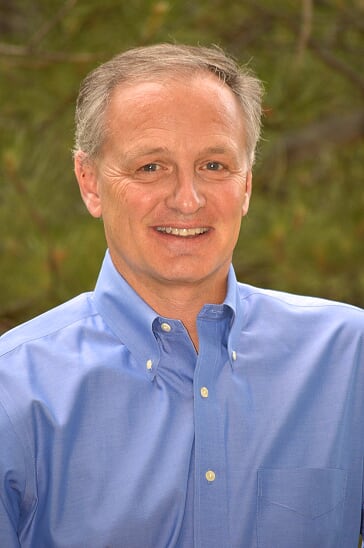 Dr. Elia Gourgouris
#1 Best Selling Author, Founder of The Happiness Center Locations in USA, Europe, and Asia USA

Gabriel Rafi
Paris Descartes University , France France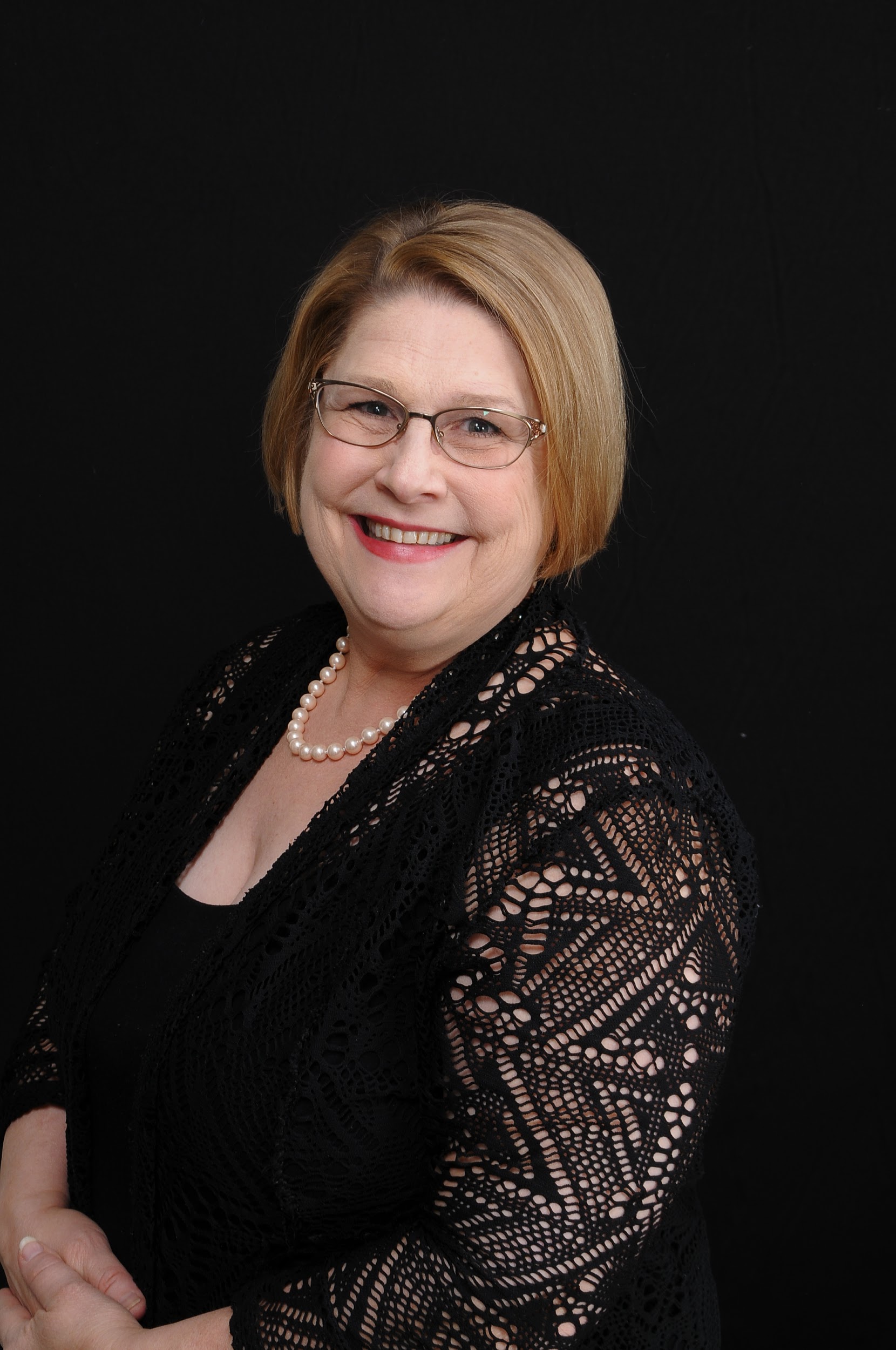 Dr. Nan Nelson
Psychiatrist USA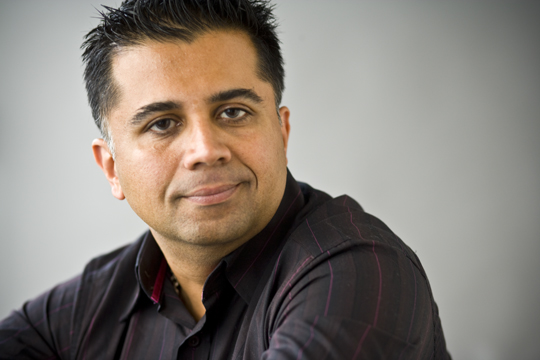 Dr. Satwant Singh
Nurse Consultant in Cognitive Behavioural Therapy and Mental Health, UK. UK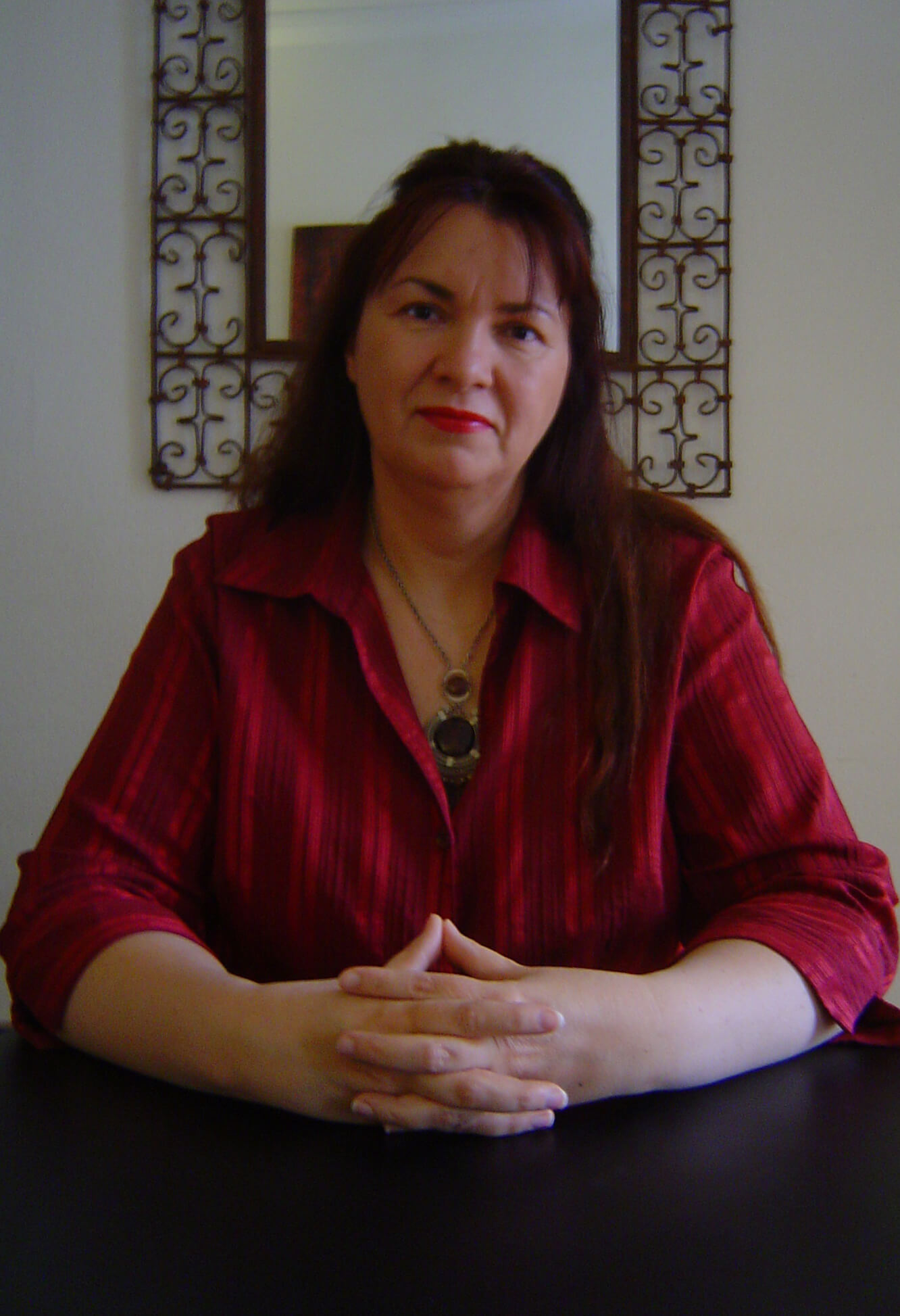 Ambre Kalene
Naturopath, Founder of the EPRTH ™ technique, France France

Vernita Marsh
The Marsh Clinics, USA USA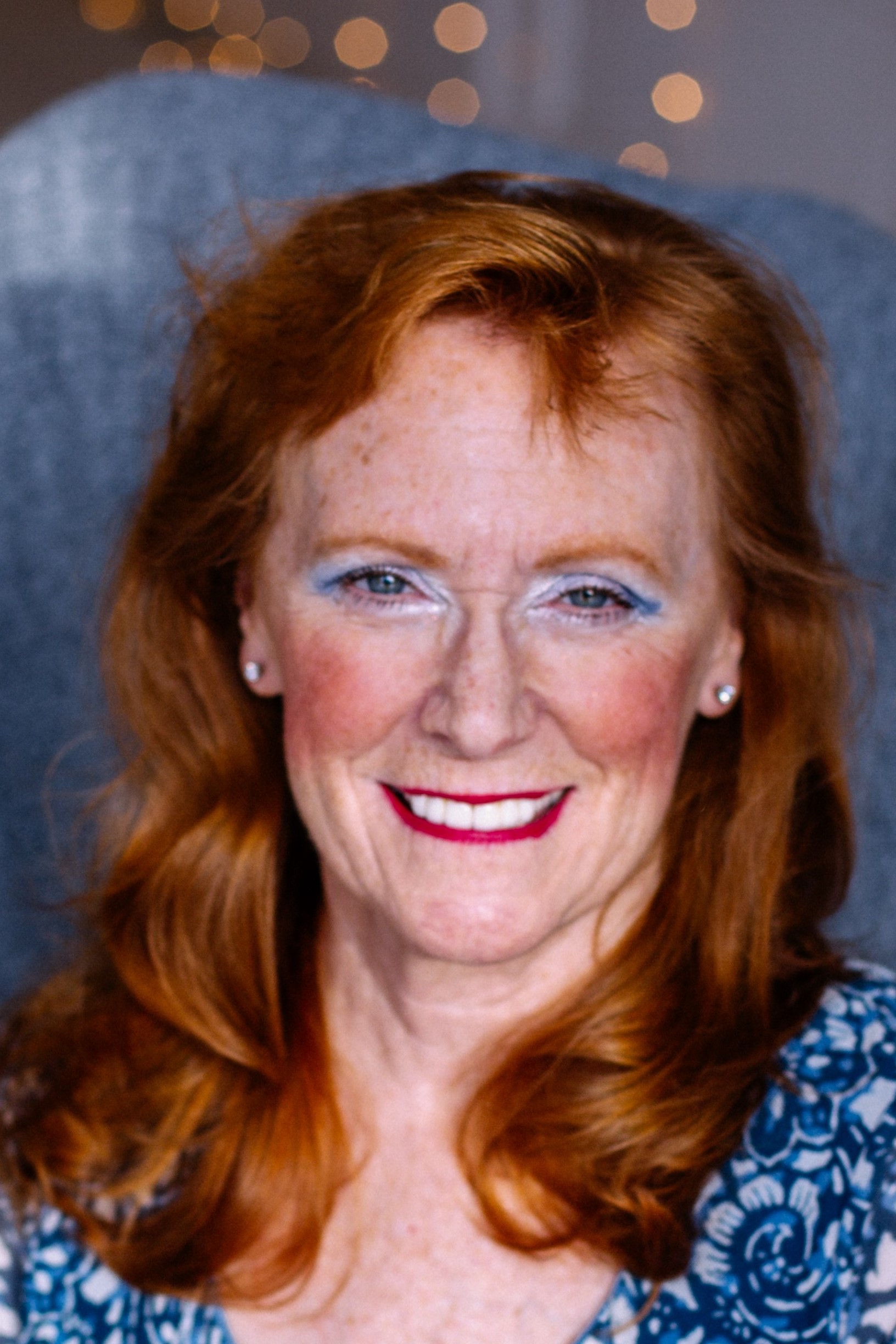 Dr. Beverly Ann Dexter
Licensed Clinical Psychologist, USA USA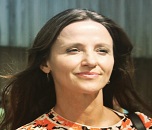 Torill Kristine Landgraff Bratlie
Partner at Ergo Credo AS. Cand.Paed Norway
Recommended Global Psychiatry Conferences
Euro Psychiatric Nursing 2018
About the Conference
It is our great pleasure to welcome you to the "Annual Congress on Psychiatric & Mental Health Nursing which is to be held on November 19th -20th, 2018 at Paris, France". The main aim of this conference is to bring all the Psychiatric professionals together and to focus on the regional issues related to psychiatry, mental health and nursing.
This event is organized by Conference Series LLC Ltd, conducts 3000+ conferences every year in all the major scientific disciplines across Europe, USA & Asia which is being received by more than 25 million researchers, scholars, students all over the world.
The theme of our conference is based on "A Spectrum of Opportunities to meet Mental Healthcare experts". The conference invites all the Nurses, Psychiatrist, Neuropsychiatrist, Neurosurgeons, Neurologists, Emergency medicine specialists, International speakers, Scientists, Researchers, University Professors, Students, College Faculties and Healthcare professionals to share their experience in this broad field.
Welcome Message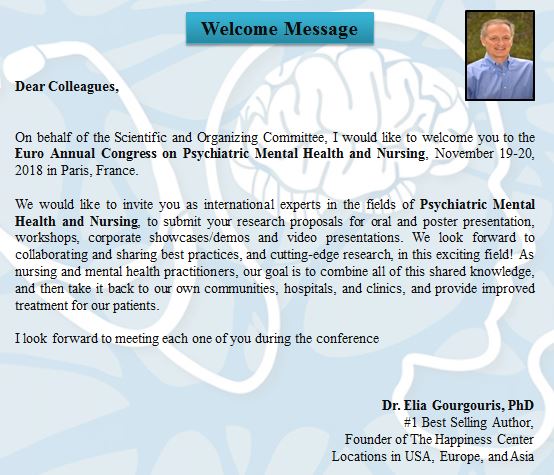 Sessions/Track
Session 1: Psychiatry Nursing
Psychiatry is a medical specialty dealing with the prevention, assessment, diagnosis, treatment, and rehabilitation of mental illness. Its primary goal is the relief of mental suffering accompanied with the disorder and improvement of mental well-being. Psychology is the scientific study of the human mind, behavior and their functions.
Related Conferences: 27th International Conference on Psychiatry & Psychology Health, June 18 - 19, 2018, Paris, France | Annual Congress on Mental Health, July 9 – 10, 2018, Paris, France | 3rd International Congress on Forensic Psychology & Criminology, August 16 - 17, 2018, Stockholm, Sweden | International Conference and Expo on Clinical Psychology, October 18 - 20, 2018, Amsterdam, Netherlands
Related Organizations: University of Cambridge | University of Oxford | Max Planck Society | King's College London | University College London | University of Manchester | Maastricht University | Utrecht University | University of Amsterdam | Free University, Amsterdam | Radboud University, Nijmegen | Leiden University | University of Groningen
Session 2: Psychology
Psychology is the study of behavior and mind, which encapsulates all characteristics of conscious and unconscious experience as well as thought. It is an academic discipline of tremendous scope and diverse, which seeks a better understanding of the emergent properties of brains, and all the variety of epiphenomena they manifest. It aims to understand individuals and groups by establishing general principles and researching specific cases. Psychologists attempt to understand the role of mental functions in individual and social behavior, and also explore the physiological and biological processes of cognitive functions and behaviors.
Session 3: Mental Health Nursing
Psychiatric nursing or Mental health nursing is a demanding but rewarding career choice which is useful for promoting and supporting a person's recovery and taking care of people of all ages who are experiencing mental illness, depression, bipolar disorder, etc.. The licensed registered nurses who are experts in a specific field are allowed to manage the health conditions of the patients and are responsible to overcome the mental disorder/mental illness.
Session 4: Psychosis
Psychosis is the abnormal condition of mind which results in the difficulty of telling what is real and what is imaginary. This abnormality can occur at the time of child birth and it is called as postpartum psychosis. The abnormality can be caused mental illness such as bipolar disorder, certain medications and drugs such as alcohol. The disease can be diagnosed by antipsychotic medication, counseling and social support.
Session 5: Psychopharmacology
Psychopharmacology is the study of effects of drugs on mood, behavior, thinking, feeling and action.The psychological changes occur when the psychiatric drug interacts with the receptors found in the nervous system and the treatment is given by psycho pharmacologist using psychotropic medications.
Session 6: Clinical Psychology
Clinical Psychology is an integration of science, theory and clinical knowledge for the better understanding, preventing, and relieving psychologically-based distress and to promote subjective well-being and personal development. Clinical Psychology is considered as a mental health profession in many countries.
Session 7: Schizophrenia and Nursing Care
Schizophrenia is a ruinous disease that affects how the people think, feel, react and they cannot differentiate the real and the imaginary. Thus people with this disease react differently to the world. This disease is mostly affected to males than females. The symptoms for schizophrenia are hallucinations or delusions, unusual thinking patterns. Nursing and taking utmost care is very much important while understanding and patience are the most important characteristics of caring for this people.
Session 8: Psycho-Oncology
Psycho-oncology is the field of multidisciplinary study and it interacts with the lifestyle, psychology and oncology. It has two important psychological dimensions of cancer: the psychological response of patients towards their family and surroundings at all stages of the disease and the psychological behavior factors that may influence the disease. The research work on psycho-oncology includes various specializations.
Session 9: Geriatric Oncology
Geriatric oncology is the branch of medicine which deals with the diagnosis and treatment of cancer in the elderly people, especially above the age of 65. Research suggests that in the last few years, there are large proportions of people growing older where 60% of the malignant tumors and 70% of the cancer deaths occur with the people of age 65 and above. Just as the child consults pediatrician, elders with this disease consult geriatric oncologist. Nursing for such elders is necessary because they face many problems which includes medical histories, numerous drugs they are taking, their social situations, possible problems with cognitive dysfunction related to age, and general reduction of organ function that occurs naturally in the older population.
Session 10: Alzheimer's Disease
Alzheimer disease is the most common disorder causing cognitive decline in old age especially in the age of 80 and above. Even if the disease is diagnosed earlier, it can be treated for a very short span of time but cannot be removed thoroughly. The symptoms of this disease can bring changes in the Memory, Communication and language, Ability to focus and pay attention, Reasoning and judgment, Visual perception.
Session 11: Women Mental Health
Research suggests that 40% of the women are more likely to develop depression than men. About 10% of the women develop post-traumatic stress disorder (PTSD) after the traumatic event when compared to 4% of men. Hormonal changes during their time of pregnancy and menstrual cycle also plays an important role in mental health. Some of the environmental factors can also lead to women's poor mental health such as sexual abuse, malnutrition, domestic violence, stress and gender discrimination.
Session 12: Pediatrics & Family Nursing
Pediatric Nursing is the health care of toddlers and children upto the adolescent stage generally in-patient health hospital or in play school. The main role of the pediatric nurses is to administer directly procedures and medicines to children with the authorized nursing care plans. Nurses continually observe the patients by their vital signs and develop the communication skills with children and among family members. The best part of nursing is to be the support to children and their families.
Family Nursing is the best global health care for the individuals and family members across all ages, genders, diseases and body systems. The Nurses analyse the health of the complete family in order to identify the disorders and risk factors, and try to improve the health of the individual and family. In addition, the family nurses work continuously with the patients in the family from the birth till their whole life cycle. This makes a strong bond between the patients and health care provider.
Session 13: Nursing Education
Nursing education is the scientific research consists of the theoretical and practical training provided to nurses to prepare them for their duties as nursing care professionals. It helps to establish a scientific foundation for the nursing care across the lifespan of the individuals—from the control of patients for the duration of illness and healing, to the reduction of risks for disease and disability and to promote healthy living.
Session 14: Rehabilitation and its Recovery
Rehabilitation is the process of helping a person who is suffering from mental illness to bring back to the normal life and restore the lost. The most common neuropsychological problems that can be treated by rehabilitation are attention deficit/hyperactivity disorder (ADHD), concussion and spinal cord injury. These neurocognitive techniques can provide treatment for cognitive impairment of varieties of brain diseases.
Session 15: Psychological Therapies
Psychotherapy is the use of psychological methods to help a person change and overcome problems in desired ways. Psychotherapy aims to improve the individual's mental health, by resolving the troublesome behaviors, beliefs, compulsions, thoughts, or emotions, and to improve relationships and social skills. This therapy can be done alone or can be combined with medications. Psychoanalytical and psychodynamic therapies are based on individual's unconscious thoughts that have been developed throughout their childhood, and how these influence them in their current age.
Session 16: Clinical Nurse Specialist (CNS)
Clinical nurse specialist (CNS) is the license registered nurses who have done their graduate level nursing preparation at the master's or doctoral level as a CNS. They are experts in evidence-based nursing practice within a specific area and managing the health care of the patients. Their responsibilities include diagnosis and treatment of disease, good health condition and risk reduction.
Session 17: Childhood Psychiatric Disorders
Childhood Psychiatric Disorder is commonly seen in children of school-age and continues till their adolescence stage. The most common kind of mental disorder is anxiety disorder, caused due to the increased anxiety that interferes with daily life. Attempts at prevention of childhood mental illness tend to address both specific and nonspecific risk factors, strengthen protective factors, and use an approach that is appropriate for the child's developmental level.
Market Analysis
ABOUT THE CONFERENCE:
The "Annual Congress on Psychiatric & Mental Health Nursing" warmly welcomes all the Nurses, Psychiatrist, Neuropsychiatrist, Neurosurgeons, Neurologists, Scientists, Researchers, University Professors, Students, College Faculties and Healthcare Professionals from all over the world to Paris, France which is to be held during November 19-20, 2018. This conference mainly focuses on bringing out new ideas for the treatment which will be benefited by many patients suffering from mental illness.
For more details please visit: https://psychiatricnursing.nursingconference.com/
Importance & Scope:
Psychiatric Nursing conferences provide a unique forum to bring together worldwide specialists and experts in the field of Psychology, Psychiatrists, Scholars, Scientists, Clinical Nurse Specialists to exchange their views about the art research and technologies.
Aim of this Psychiatric and Mental Health Nursing 2018 conference is to bring out many new ideas for the treatment that will be beneficial across the spectrum of Brain disorders.
With the Annual Congress on Psychiatric and Mental Health Nursing, we will expect the expert gathering from Universe so that new idea or new research will come with discussion at the conference and it will be useful for the people who are suffering from mental illness and the prevention of mental disorders.
Why Paris?
Paris is the cosmopolitan capital and the most populous city in France having a population of 2.5 million living in the metropolitan area. Paris is known as the "City of Art", especially known for its museums and architectural landmarks: the Louvre, Musée d'Orsay and Musée de l'Orangerie Paris rates high in education, healthcare, research, development, fashion, tourism etc..
Why to attend??
Meet Target Scientists, Professors Achieved Eminence in the Field of Psychiatric and mental health Study with members from around the world focused on learning about various concepts in psychiatry-mental health practices.
Conference Highlights:
Psychology
Psychosis
Psychopharmacology
Clinical Psychology
Schizophrenia and Nursing Care
Psycho-Oncology
Geriatric Oncology
Alzheimer's Disease
Women Mental Health
Pediatric & Family Nursing
Rehabilitation and its Recovery
Clinical Nurse Specialist (CNS)
Childhood Psychiatric Disorders
Target Audience:
Specialists
Researchers
Health care professionals
Industrial Experts
Neuropsychiatrists
Lecturers and Students
Hospitals and Health Services
Heads, Deans and Professors of Psychiatry and Mental Health Departments
Clinical Nurse Specialist
Major Associations in France:
Association Grégory Lemarchal
International Society of Acupuncture
Association of Medical / Pharmaceutical Sciences
Paris Society of Medicine
Société Française de Parasitologie
World Medical Association
Major Associations in Paris:
European psychiatric association
International association for women's mental health
World psychiatric association
Major Societies & Associations in worldwide:
World Psychiatric Association
American Psychiatric Association
International Society of Psychiatric-Mental Health Nurses
Southern Psychiatric Association
Massachusetts Psychiatric Society (MPS)
Wisconsin Psychiatric Association
International Society of Psychiatric-Mental Health Nurses (ISPN)
Mississippi Psychiatric Association
California Psychiatric Association
Mental Health Nurses Association
Colorado Psychiatric Society
Indiana Psychiatric Society
Northern California Psychiatric Society
Canadian Federation of Mental Health Nurses (CFMHN)
New Jersey Psychiatric Association
Minnesota Psychiatric Society
San Diego Psychiatric Society
Registered Psychiatric Nurses Association of Alberta (RPNAA)
Pennsylvania Psychiatric Society
Kentucky Psychiatric Medical Association
Maryland Psychiatric Society
Emergency Nurses Association
Psychiatric Society of Virginia
Florida Psychiatric Society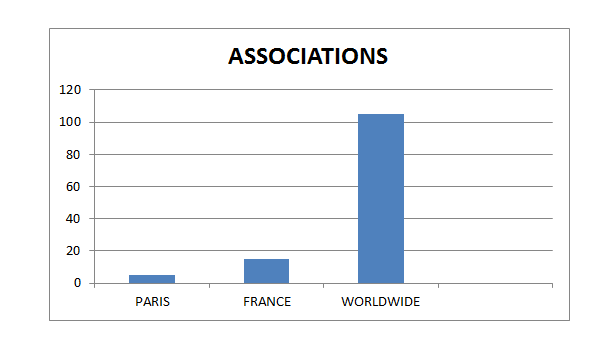 Major Industries in France:
Acino
Graftys
Galderma-swit
Ipsen
Patheon
3-D Matrix
NAMSA
Novasep
Charles River Laboratories
BioTek Instruments
Eurobio
Genethon
I-stem
IntegraGen
Novian Health
Recipharm
Bayer
ImmunID
Micropoint Bioscience
Domain Therapeutic
NEUROFIT
Pharnext
MedinCell
NextPharma
Octapharma
Aenova
Alma Bio Therapeutics
Valneva
WIL Research
bioMerieux
Bio-Xtal
Innate Pharma
SYNCROSOME
ICDD-SAS
Abivax
Medtech
Recipharm
Novasep
Eli Lilly
Lysogene
Servier
Advicenne
Pfizer
Pherecydes Pharma
Smart Biosciences
Smartox Biotechnology
Vectura
Famar
MicroVention (Terumo)
Recordati
NicOx
List of Hospitals in France:
American Hospital of Paris
Broussais University Hospital
Hôpital Européen Georges-Pompidou
Bicêtre Hospital
Institution Nationale des Invalides
Necker-Enfants Malades Hospital
Pitié-Salpêtrière Hospital
Saint-Antoine University Hospital
Val-de-Grâce Military Hospital
Reims University Hospital
Rennes University Hospital
Rouen University Hospital
Universities in Paris:
Paris Descartes University-Paris V
Pierre and Marie Curie University
Bond University
Charles Sturt University
Curtin University of Technology
Edith Cowan University
Griffith University
Macquarie University
Murdoch University
Southern Cross University
The Australian National University
The University of Notre Dame Australia
The University of Sydney
University of South Australia
University of Tasmania
University of Western Sydney
Victoria University
University of New South Wales
Global Universities in the field of Psychiatry & Mental Health Nursing:
University of Cambridge
UCL
KCL
University of Edinburgh
University of Manchester
Cardiff University
University of Vermont
University of Amsterdam
Ghent University
Maastricht University
University of Melbourne
University of Queensland
University of New South Wales
University of Adelaide
University of Sydney
Australian National University
Monash University
Macquarie University
University of Hong Kong
University of British Columbia
Dalhousie University
Mount St. Vincent University
St. Mary's University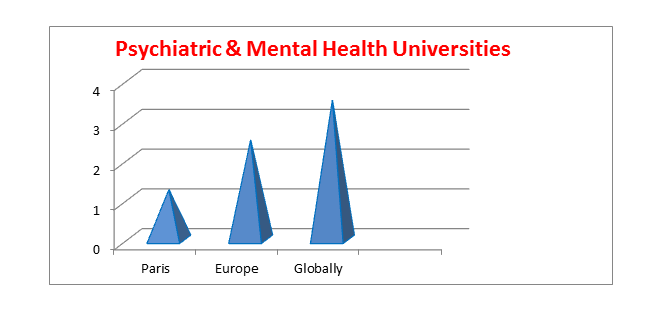 Market Growth of Psychiatric & Mental Health Nursing:
According to the Bureau of Labor Statistics, the growth of Psychiatry was increased by 14-20% through 2016 and there would be a steady increase by 25% in 2019 and mental health market size will reach $2.31 billion by 2019 from $1.15 billion in 2017.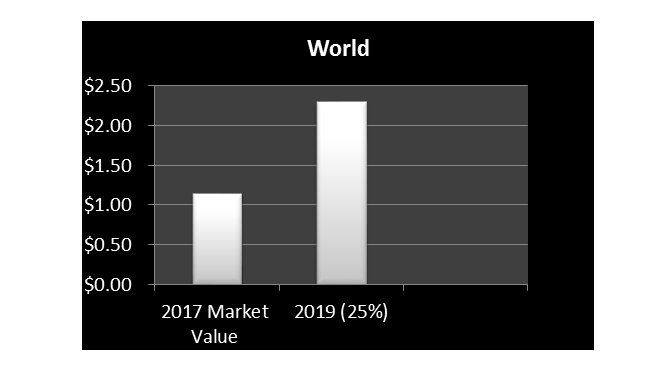 Why to attend?
Our aim is to make Annual Congress on Psychiatric & Mental Health Nursing a great success with world class talks & discussions by top Psychiatrists as well as Psychological committees. With a great support from distinguished academicians in the field of Psychology and Psychiatry, Public Health professionals, Mental Health Professionals, NGO Workers, scientists, academic scientists, industry researchers, Psychiatry researchers, we are featuring many exciting academic programs including multiple panels, workshops, affinity group lunches, paper presentations, and scientific sessions by reputed psychiatrists from all over the world which makes our conference the best of other psychiatry conferences.
Benefits for the Psychiatric & Mental Health Nursing Speakers:
Keynote sessions by eminent and renowned researchers

Outstanding speaker sessions

International accredited certificates
All accepted abstracts for this Conference will be published in the respective International Journals

Abstracts will be published with DOI number by Cross Ref

Registrants will get 75% abatement on manuscript publication fees

Speaker and Abstract pages created in Google under your name will attract worldwide acknowledgment to your profile and research and it will be visible to 35K researchers across the globe

Special recognition for Young Researchers

One on One Meeting with top Psychiatrists

Symposia and Workshop sessions by distinguished Psychiatrists

Meetings with Top Industrial Representations

Special awards for Speakers and Poster Presentations

Group Registration benefits
VISA - TripAdvisor
Planning a Trip to PARIS?? Attend our Meeting!!!
Issue with VISA!!
Euro Psychiatric Nursing 2018 Committee will be happy to help you in all regards to plan your trip to Paris, France. Avail the official invitation letter from us to attend this event and ahead with a closer step for approval of your VISA
Mail to: [email protected]
Best Tourist Destination: Paris, France
Eiffel Tower
Louvre
Arc de Triomphe
Notre Dame de Paris
Sacre-Coeur
Jardin du Luxembourg
Musee d'Orsay
Centre Pompidou
Sainte-Chapelle
Place de la Concorde
Palace of Versailles
Pont Alexandre III
Champs-Elysées
Les Catacombes
Musee Rodin
Seine Cruise
Les Invalides
Palais Garnier
Musee de l'Orangerie
Disneyland Paris
Pere Lachaise Cemetery
Pantheon
Conciergerie
Moulin Rouge
Place des Vosges and many more…
Important Dates
1st round of abstract submission: July 15, 2018
2nd round of abstract submission: September 25, 2018
3rd round of abstract submission: November 12, 2018
Avail early bird registration benefits on or before : July 15, 2018
Avail group participation discounts on more than 5 participants
Time duration for each category:
Keynote Speech: 40-45 minutes
Oral/ Plenary Speech: 30-35 minutes
Workshop: 60 minutes
Invitation Letter
Kindly note that invitation letters are only issued after settled registration fees.
To receive an official invitation letter, registered delegates and speakers must send an email to [email protected] containing the following data
Name, Surname:
Email:
Contact no:
Passport no:
Date of Birth
Past Conference Report
Euro Nursing-2017
The "32nd Euro Nursing and Medicare Summit" (Euro Nursing-2017) hosted by Conference Series LLC Ltd during October 26-28, 2017 at Paris, France with a theme "Exploring Latest Innovations in Nursing and Healthcare", was a great success where eminent Keynote Speakers from various reputed institutions with their resplendent presence addressed the gathering.
The three day program witnessed thought provoking keynote and plenary presentations from experts in the field of Nursing and Healthcare, highlighting the theme, "Exploring the latest Innovations in Nursing and Healthcare ".The conference proceedings were carried out through various Scientific-sessions and plenary lectures, of which the following Speakers were highlighted as Keynote Speakers:
All the sessions were followed with great interest by a large audience. Students from various parts of the world took active participation in poster presentations. Students who presented well were awarded with Best Poster Presentations for their outstanding contribution in the field of Nursing and Healthcare.
Special thanks to our Honorable Moderators, Dr. Zuleyha, Mugla Sitki Kocman University, Turkey, Dr. Betul Guven, KOC University, Turkey and Dr. Alison Hasselde, Anglia Ruskin University, UK for his remarkable contribution towards smooth functioning at Euro Nursing-2017 Conference.
Conference Series LLC Ltd would like to congratulate Placid Way for being a Media Partner and ANCC National Magnet for being an Exhibitor for 32nd Euro Nursing and Medicare Summit.
We are also obliged to various delegate experts, company representatives and other eminent personalities who supported the conference by facilitating active discussion forums. We sincerely thank the Organizing Committee Members for their gracious presence, support, and assistance towards the success of Euro Nursing-2017. With the unique feedback from the conference, Conference Series LLC Ltd would like to announce the commencement of the "Annual Congress on Psychiatric & Mental Health Nursing" is going to be held during November 19-20, 2018 at Paris, France.
Past Reports
Gallery
To Collaborate Scientific Professionals around the World
Conference Date November 19-20, 2018 | Paris, France |
For Sponsors & Exhibitors
Useful Links
Past Conference Report